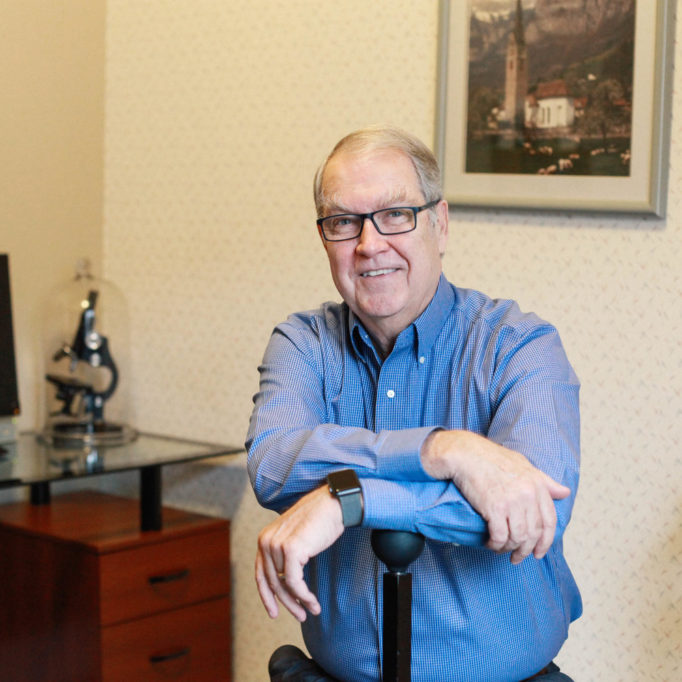 Dr. H grew up in the field of medicine. As a young boy, he accompanied his physician father on house calls and spent afternoons exploring his dad's clinic in Boise. His childhood was spent learning from his father how to care for his patients: by listening well, considering the whole body, and being available when patients need care.
Decades later, Dr. H became a chiropractic physician because he found a way to care for people in a gentle, non-invasive way that does more than treat symptoms—it targets the cause. Through gentle adjustments and appropriate therapies, he's helped people regain their health... and their lives. In addition to chiropractic care, Dr. H practices hypnotherapy to help athletes, professionals, and other individuals make major changes and accomplish their big dreams.
He uses the ability of the mind to create and improve functional performance; utilize sensory states for recall of great performance; and heal bodies and alleviate pain. Dr. H received his doctorate in chiropractic at Palmer College and his bachelor of science at Boise State University. He has been practicing Impulse IQ Adjusting, Cox, & Gonstead chiropractic techniques and Ericksonian hypnosis for more than 30 years.
While his honors, accomplishments, and affiliations distinguish Dr. H as a qualified and trusted Chiropractic Physician, it is the testimonials of his patients that give him the greatest satisfaction in life.
Dr. H resides in Boise, Idaho, but works with athletes, professionals, and individuals throughout the world. He is helping them excel in every aspect of their life, while assisting them in accomplishing their goals and dreams. Dr. H utilizes the ability of the mind:
To create and improve functional performance
To utilize sensory states for recall of great performance
In wellness strategies of mind and physical medicine
Dr. H has been as accomplished Chiropractic Physician and trusted Clinical Hypnotherapist for over 20 years.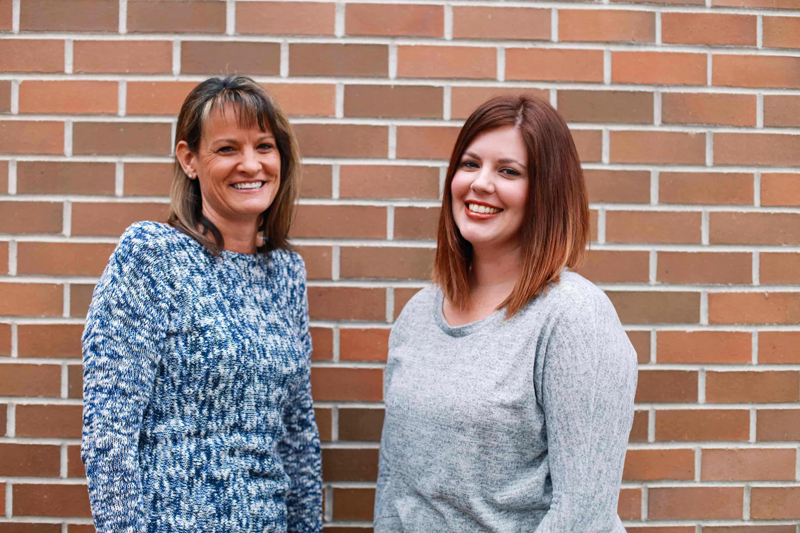 Andrea (left)
Andrea is our Office Manager and helps with answering phone calls and getting patients in and out of the office in a timely manner. Andrea has also been a patient of Dr. Hollingsworth for 4 years and can vouch for the fact that having chiropractic care has had a huge impact on overall health and healing for herself and will also for you.
Andrea has been a civil service worker for 35 years and believes in helping others be the best and healthiest version of themselves. She is also a certified instructor for CPR/BFA and lifeguarding.
Bailey (right)
Bailey is our Billing Specialist & Social Media Guru. She knows the office inside and out and can help you with all aspects of your care from helping you schedule your first appointment to billing your insurance and setting up your financial arrangements in the office and most importantly, doing whatever it takes to help you achieve your healthcare goals.
Bailey believes that having proper care is important as well as coming into a positive office environment, that is why working for Dr. Hollingsworth has been great as well as creating a welcoming environment for all new and returning patients.
Bailey has a Bachelors degree in Psychology from Boise State University and has worked in the customer service industry for over 10 years and enjoys the day-to-day interaction with patients and people outside the office.